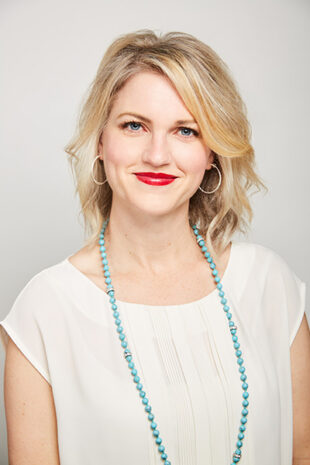 Amy Howard, MS, LMFT, CST*, is an experienced, professional licensed marriage and family therapist. She's dedicated to keeping couples healthy, relationships loving, and individuals balanced.
Certified Sex Therapist
Her years of experience, training as a certified sex therapist and commitment to her clients have led hundreds of people to healthier, happier lives.
Amy's approach has made her a popular therapist for couples and individuals throughout the Atlanta area.
Amy sees clients on Mondays from 11am-5pm, Tuesdays from 11am-5pm, Thursdays from 10am-2:30pm, and Fridays from 10am-2pm.
When not seeing clients, Amy is a mom to three rambunctious boys. She is an avid runner, a podcast junkie, and a beginner on the drums.
A Licensed Marriage and Family Therapist treating couples and individuals
Amy specializes in helping couples with relationship and sexual problems. These problems may include sexual interest and desire issues. One partner may be having a different level of desire than the other person. Amy also treats couples and individuals experiencing difficulty with orgasms and painful intercourse.
Amy has helped those who've experienced sexual abuse and trauma, sexual performance concerns (erectile dysfunction, rapid or delayed ejaculation), and challenges with pornography and/or masturbation.
Amy also treats women who experience pain or discomfort during intercourse, and orgasm difficulty.
Amy is a Kink-Aware Professional (KAP).
A 2002 graduate of the University of Georgia with a degree in Child and Family Development, Amy earned a master's degree in Marriage and Family Therapy from Auburn University in 2005.
Get a Free Consultation with a Certified Sex Therapist
Because you're here, you are already on the path to having a healthy, happy relationship and sex life. Amy wants to make you feel safe and comfortable seeking the help you need. That's why she offers a free 10-minute phone consultation to new clients. It's a great way to speak with a Licensed Marriage and Family Therapist.
Individuals and couples usually report feeling better simply by starting the process of reaching out to a Licensed Marriage and Family Therapist. Just taking that first step starts replacing the feelings of anxiety with empowerment and control.
Even if your partner isn't "on board" with seeing a Licensed Marriage and Family Therapist, you can start feeling better by scheduling a consultation for yourself. You'll gain insights into why you feel the way you do and how to bring up the subject of therapy with your partner.
You can schedule your free phone session today and take control of your relationship right now. Simply contact Amy Howard and get the process started.
Specialties
Relationship Issues
Sex Therapy
Issues
Anxiety
Coping Skills
Infertility
Parenting
Behavioral Issues
Depression
Internet Addiction
Sexual Addiction
Sexuality
Bisexual Issues
Lesbian Issues
Gay Issues
Treatment Approach
Cognitive Behavioral
Family/Marital
Family Systems
*What Do These Credentials Mean?
Marriage and Family Therapists have either a master's or doctorate degree specializing in family and interpersonal dynamics. They treat individuals in the context of family relationships, addressing issues from anger and resentment to intimacy and communication skills.
Master of Science is an academic degree usually awarded after completion of two years of graduate study. Many MS programs also require a thesis. Many therapists hold a master's degree, and many earn a master's "en route" to earning their doctoral degree.
The Licensed Marriage and Family Therapist (LMFT) has a graduate academic degree, clinical work experience, and has passed state-certified licensing exams. Along with a two- to three-year master's program with a practicum and internship, LMFTs are required to complete clinical training in individual or family therapy. Some states require completion of 3000 hours of service.
The Certified Sex Therapist (CST) has a graduate degree and can demonstrate their competence in sex therapy by becoming credentialed by either the American Association of Sexuality Educators, Counselors and Therapists (AASECT), or another organization that offers that credential.